About the USS Virginia :
We are location is just outside of Waynesboro, Va. in the eastern section of Augusta County in the Shenandoah Valley.
The City of Wanyesboro can be found by going to the Virginia map and finding the Shenandoh National Park . From there you look at the southern tip of the park to find the city.
For more information about the area of Augusta county and Virginia please go to our links page.
This chapter was named after A Submarine that goes by the name USS Virginia. Our Chapter has no real connection with the Sub other than the name.




Information about the chapter:
This chapter was started by it's founder who had a love for Science fiction and Star Trek . She was looking for others that were living in the same area that she could talk about things without feeling out of place. At the time she found out that there were several like her but did not know how to bring them together. Forming this chapter in Augusta County , Va. in the hopes that those of us can find a place we can talk about Science fiction , Star Trek , and other related topics without feeling to out of place. Starfleet and the USS Virginia are non-profit and we work for the commuity .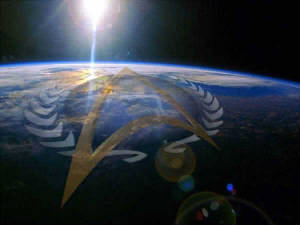 About Starfleet:
For over 35 years , Starfleet has provided Star Trek fans a way to mmeet each other, make friends, have fun, give back to their communties, and show that the dream of Gene Roddenberry can live long and prosper. on the local level, members can gather with other fans for a variety of enjoy activities. On the international level, Starfleet offers our members a wealth of resources that you won't find in any other Star Trek fan clubs.
Starfleet Chapters are grouped into Regions, each Region covering a different geographical area. These Regions will offten hold Gatherings where crews of many chapters get together for conferences,parties, charity events, ands a whole range of other activities.
Each local chapter had been named as a different starship or space station . The Chapters are where the members can get together locally to make friends, meet, and have fun. They are in many areas from the United states to foreign counties all over the world.
For more information about Starfleet please go to their web page that is in our links section of this this web site.